Carbon Filter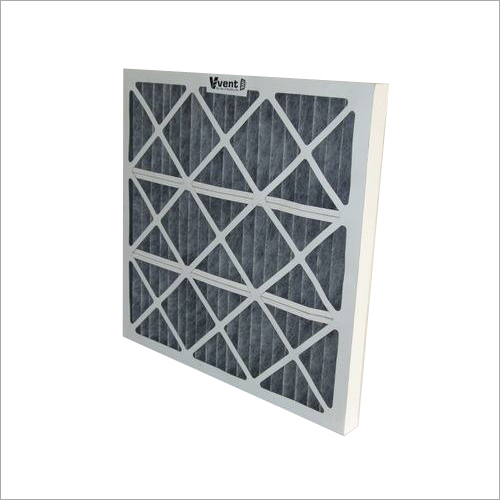 Carbon Filter
Product Description
"VENT" make variety of pleated and extended surface filters incorporating adsorbents for the removal of gaseous pollution, Odors and Particles. IAQ issues are unpredictable. They can appear suddenly and may be onetime occurrence or on-going nuisance. No matter what the causes when the air smells bad. It spreads all over the surrounding creating unhealthy and unpleasant odors which people associate a dirty air. In many instances, making extensive changes to the air handling systems to eliminate the problem is not easy, timely or cost effective.
LOW DUTY APPLICATION
"VENT" manufacturing activated carbon filters in pleated panel with self-supporting activated carbon textile media. Which is pleated and retained In a two-piece beverage board die cut available in 1, 2 & 4 depth? Suitable for commercial and light odor control application.
| | |
| --- | --- |
| Application | Low concentration gas-phase filtration |
| Type | Pleated panel filter |
| Case | Galvanized steel / Aluminum / Cardboard |
| Media | Self Supporting Activated carbon textile media |
| Grids | Laminated Galvanized metal mesh |
| Gasket | None |
| Temperature | 60C |
| Humidity | 60% RH |